World Textile Biennale Pune
Naveli Khadi





A collection of 75 Khadi saris to commemorate 'Azadi ka Amrit Mahotsav', the momentous occasion of 75 years of independence.
As they say "A sari is not just a garment. It is a story, ready to unfold" Khadi is the embodiment of the Swadeshi spirit and Gandhian values that were vehemently advocated at the peak of India's independence movement. The fabric and its subsequent sentiment that lives on today in the beautiful weaves of India is reflective of the holistic ethos that aims to encompass different spheres of life. Naveli Khadi is an endeavor to exhibit 75 Khadi saris specially designed with the Khadi Institutions to commemorate the momentous occasion of 75 years of Indian independence. Naveli Khadi, as the name suggests, is an attempt to showcase the Khadi in a new avatar with a fresher perspective highlighting the diversity and the versatility of this handspun handwoven fabric. Created to reach out to the young fashionable and experimental consumers, this collection is a step towards strengthening the brand Khadi and the footprint of this fabric of freedom. Besides woven saris, techniques of block printing, embroidery and surface embellishments have been explored to design saris on khadi base fabrics.
CLASSROOM
PROJECTS
Weave Design Project, NIFT Gandhinagar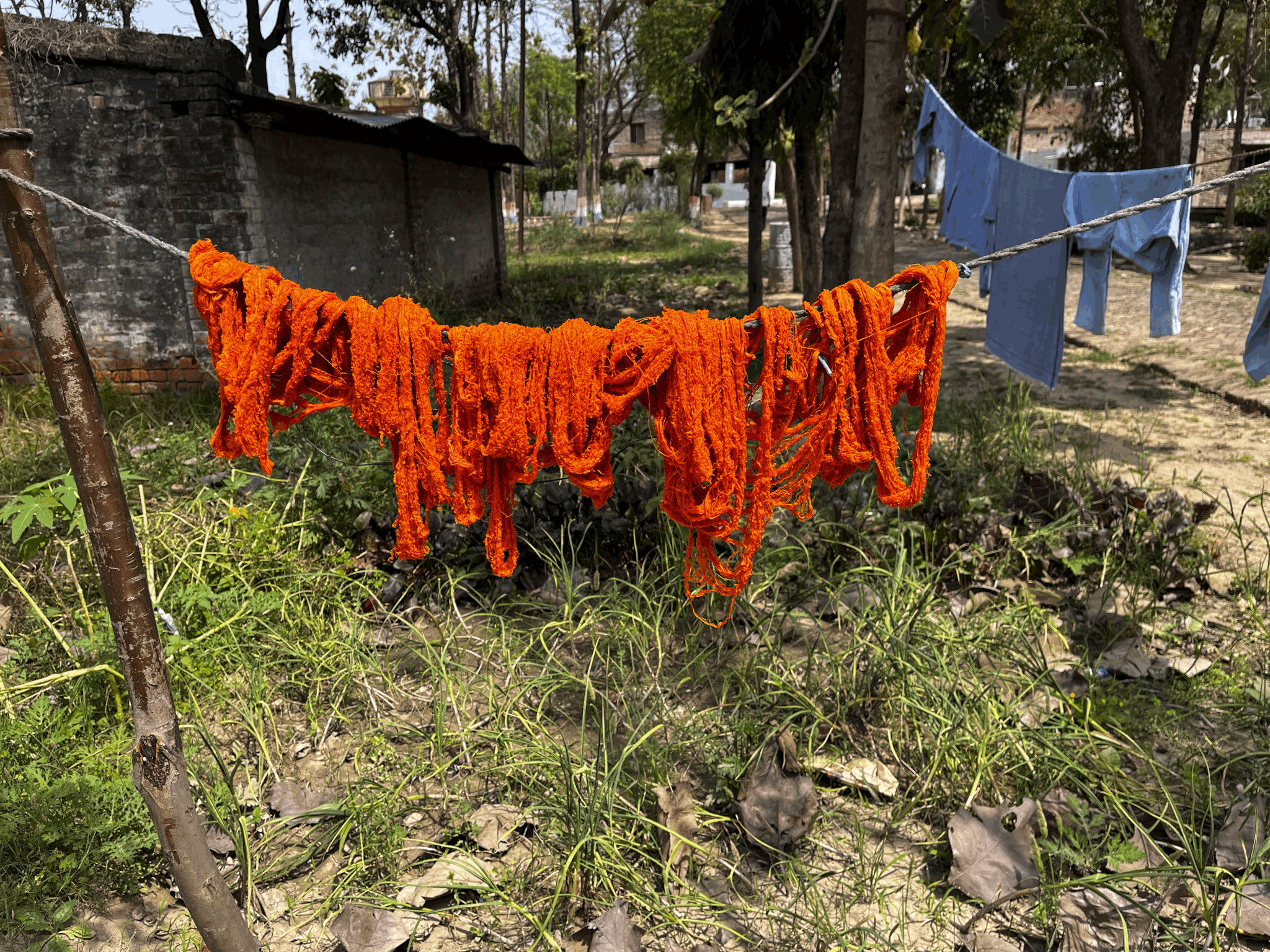 Azo Vat Free Dyeing Udyog Bharti, Gondal
Pattern making & Garment Construction, Swaraj Ashram, Kanpur
Visual Merchandising, Chandrakala Resham Khadi Samity, Murshidabad
Utkrisht Khadi, Rann of Kutch